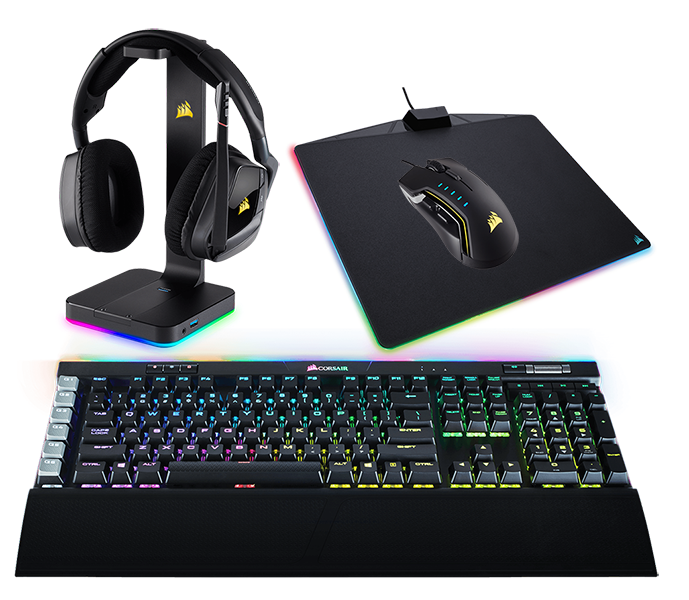 The HEXUS Epic Giveaway is back and bigger than ever! In partnership with Stormforce, we are giving all our fabulous readers the chance to win fantastic prizes every day throughout the holiday season!
Our awesome giveaways will feature goodies from all your favourite tech manufacturers, including AMD, Asus, Corsair, iiyama, Nvidia and Razer. It's going to get hectic, so be certain to bookmark our dedicated Epic Giveaway homepage to keep tabs on each new competition as it arrives.
On day 20, our prize is provided by the good people over at Corsair. Someone will win a K95 RGB Platinum keyboard, ST100 headset stand, Void Pro RGB Wireless headset, MM800 Polaris mouse mat, and Glaive RGB mouse.
Want to be in with a chance of winning? Answer the following question, and don't forget, you can also claim a free second entry via Facebook. Good luck and check back soon for more prizes in the 2017 Epic Giveaway!
Вопрос и ответ (ПРОВЕРЯЙТЕ!!!):
Corsair is famous for producing which of the following?
Eligibility: Global
a) Computer Memory
b) Mobile Phones
c) Printers