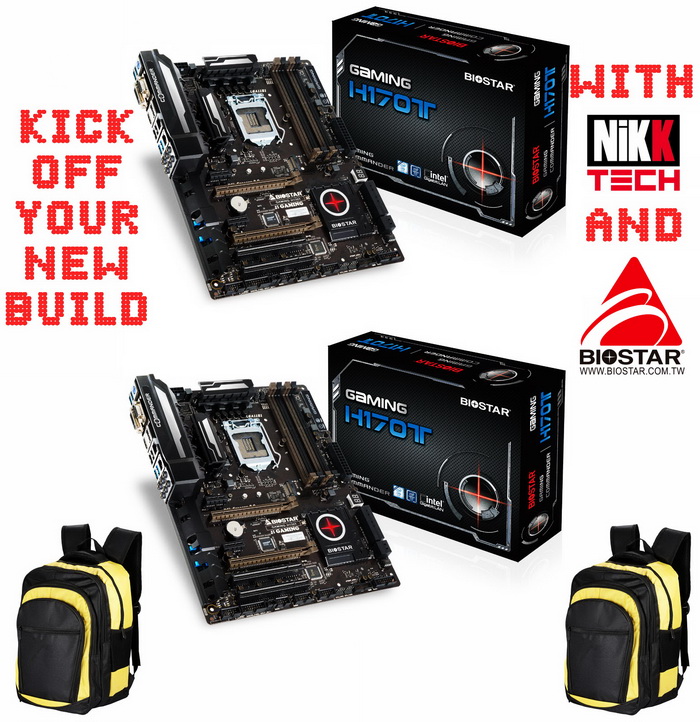 It took quite a while for us to start our 56th giveaway but it was worth the wait since we managed to secure two H170T Gaming Commander mainboards by Biostar along with 2 Backpacks (design may vary from the above picture) and 5 USB flash drives (8GB each - unfortunately we don't have any pictures of those). These prizes will go to a total of 7 winners (the two backpacks will be paired with 2 USB flash drives) and as always to participate you need to take 3 very easy steps.
1)Like Our Official Facebook Page
2)Like The Official Biostar Facebook Page
3)Place a comment about this giveaway underneath our Post (Pinned ontop of our FB page).
This giveaway will close its doors on the 20th of November (at which time you should check your FB messages or this page) and is open Worldwide so regardless of where you're at you may participate.
Good luck to all of you from both us and our friends over at Biostar and remember to spread the word anyway you can people, help us keep NikKTech true and on the right path (and also allow us to make many more giveaways for all of you).