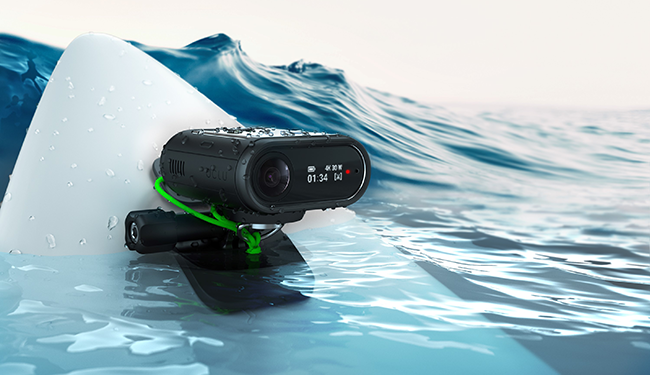 The HEXUS Epic Giveaway is back and bigger than ever! In partnership with ARM, we'll be giving all our fabulous readers the chance to win fantastic prizes every day throughout the holiday season!
Our awesome giveaways will include goodies from ARM partners such as Asus, Corsair, Nvidia and Synology, to name but a few. It's going to get hectic, so be certain to bookmark our dedicated Epic Giveaway homepage to keep tabs on each new competition as it arrives.
Eager to be more active in 2017? Then the OCLU Action Camera could be just what you need. Designed to mount simply and securely to a wide range of sports equipment, this low-profile camera can capture 4K UHD video at 30fps or full-HD video at 120fps, as well as 12.4 megapixel photos. An interchangeable battery promises to keep you recording all day, and you needn't worry about getting wet as the camera is water resistant to a depth of 16 feet.
Want to be in with a chance of winning? Answer the following simple question, and don't forget, you can also claim a free second entry via Facebook. Good luck and check back soon for more prizes in the 2016 Epic Giveaway!
Вопрос и ответ (ПРОВЕРЯЙТЕ!!!):
At what speed does the OCLU Action Camera capture 4K UHD video?
Eligibility: Global