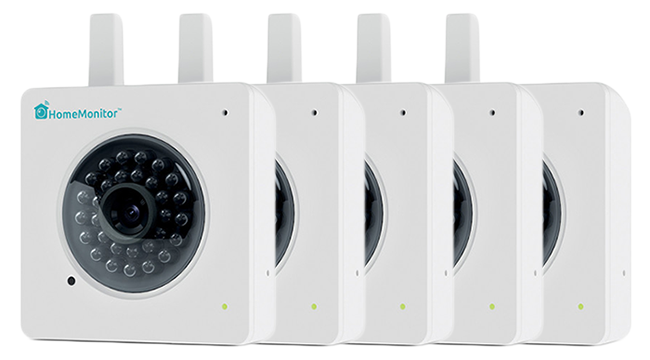 In partnership with ARM, HEXUS is giving all our readers around the globe the chance to win amazing new gadgets this holiday season. Every day for the next few weeks, we'll be giving away a brand-new gadget powered by the ARM architecture!
Our amazing array of prizes will include devices from ARM partners such as Asus, Corsair, Lenovo, Nvidia, Razer, Synology and many, many more! Each prize draw will be open for seven days to readers anywhere in the world, so bookmark our dedicated competition page to keep tabs on what's up for grabs and what's coming soon.
We're past the halfway point but the prizes continue to come thick and fast! On Day 17, we're giving you the chance to win one of five Y-cam HomeMonitor HD security cameras. Easy to set up and able to alert you when motion is detected, these compact ARM-powered units allow you to see and hear what's happening at home from anywhere on your smartphone or tablet.
Want to be in with a chance of winning? Simply answer the following question, and don't forget, you can also claim a free second entry via Facebook! Good luck, and check back soon for more prizes in the 2015 Epic Giveaway!
Вопрос и ответ (ПРОВЕРЯЙТЕ!!!):
Which British company designs the HomeMonitor range of security cameras?
a) X-Cam
b) Y-Cam (http://hexus.net/ce/reviews/cameras/84788-y-cam-homemonitor-hd/)
c) Z-Cam