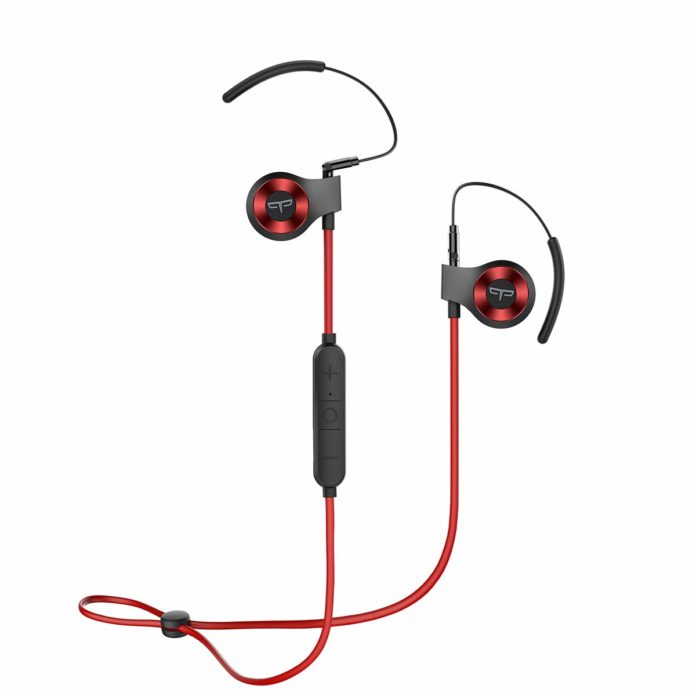 Gizmochina along with Origem is conducting 1 unit Origem HS-3 Bluetooth Headphones as giveaway gift to a lucky reader. Like always, you just have to follow the steps mentioned on the Gleam widget to get a chance to win this amazing gift.
If you want to win the free Origem HS-3 Bluetooth Headphones, the most important thing is to Like Origem Facebook page. If you have any idea about the Origem HS-3, please leave a comment.
The winner will be post at the Gizmochina's twitter and GizmochinaDeals's Facebook, so follow the pages.
Origem HS-3 Bluetooth Headphones is equipped with powerful 10mm graphene driver and high-end CSR8675 chipset with DSP audio algorithm, which can detect the sound pressure of the listening environment and volume to adjust different modes. As the latest smart microphone, the earbuds can recognize user's commands immediately after speaking, like play/pause music, accept/reject call, previous/next song and activate phone voice assistant. The Origem HS-3 comes with neck hanging design with rotatable earhooks made from nickel-titanium alloy. What's more, the earbuds supports quick charge and IPX5 water-resistant.
You can get the Origem HS-3 Bluetooth Headphones on the links below, and all of them have their own 25% OFF coupon code.
US Amazon with coupon code EU34NQJN
IT Amazon with coupon code AWQ8VOD7
UK Amazon with coupon code Z9REA72G
DE Amazon with coupon code XJTDAT8T
Here is the on-going giveaway on Gizmochina:
Giveaway – Win a Xiaomi Redmi Note 7 Pro Smartphone
How to entry this giveaway? Just follow these steps via Gleam widget:
Follow and like the Origem Facebook page;

Share this giveaway contest on Facebook, Twitter and Reddit.
Terms & Conditions:
1. The giveaway is an international giveaway.
2. We are not responsible for lost shipments.
3. We are not responsible for any duties, import taxes that you may incur.
4. We reserve all rights to make any changes to this giveaway.
5. The prize will be shipped in a month when the giveaway end.
Just follow the steps mentioned in the Gleam widget to participate in the giveaway.
Once again, good luck.