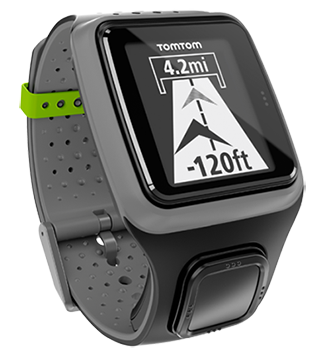 The 2014 Epic Giveaway is entering the home stretch! In partnership with ARM, HEXUS is giving all our readers around the globe the chance to win amazing new prizes this holiday season! We've given away some amazing gear since the start of December, but we're not done yet and we'll keep the ARM-powered prizes rolling into 2015.
For day 20, our prize is one of two TomTom Runner GPS watches powered by an ARM-based Atmel processor. This waterproof training partner tracks your runs, analyses your workout and helps you reach your fitness goals, and we have two to giveaway!
The popular GPS sports watch is based on ARM's powerful Cortex-M4 core and utilises an Atmel | SMART SAM4S lineup that offers increased performance and power efficiency, higher memory densities (up to 2MB of Flash and 160KB of SRAM), along with an extensive peripheral set for connectivity, system control and analog interfacing. Check out the video teardown below than scroll down for details on how to enter.
To be in with a chance of winning this awesome prize, simply answer the following question, and don't forget, you can also claim a free second entry via Facebook! Good luck, and check back soon for more prizes in our Epic Giveaway!
Вопрос и ответ:
How does the TomTom Runner track user location?
a) ADSL
b) GPS
c) Wi-FI
Спасибо BIGSASH2010