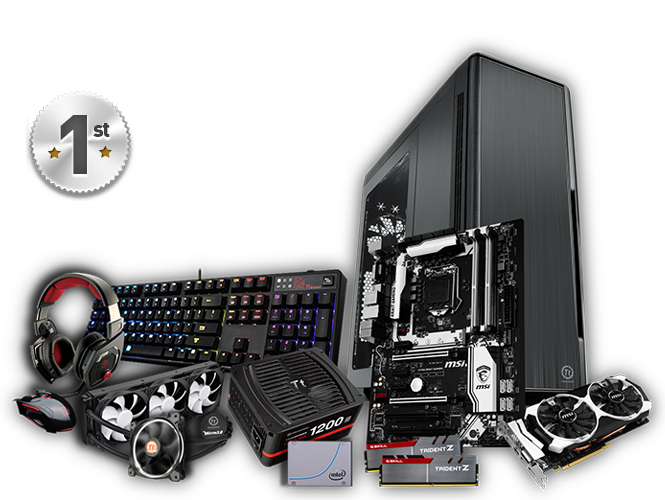 Inspired by and developed in cooperation with the world's top PC modders, MSI has released the KRAIT GAMING series motherboards featuring classic black & white color scheme. We have always appreciated the creative efforts of the PC modding community and brought MSI PRO MOD series since this year. Now, we are kicking off MSI PRO MOD Season 3. You are able to express your individuality and show off your skills. This is also your chance to compete for the great prizes on offer!
Mod It Your Way! This is the awesome event you don't want to miss.
rules
To complete the registration, please follow the rules & steps below:
Rules
The motherboard and graphics card assembled in your mod MUST be MSI brand (onboard GPU is allowed).
Your mod must fulfill the "Black & White" theme requirement.
Special Jury Prize for the best "mod on motherboard".
Steps
Create your account on MSI Global Forum. (Existing members can can skip this step).
Create your worklog(s) thread under User Reviews & Modding sub-forum by DEC 31. 2015 PM11:59 (GMT +8).
Upload the following in your worklog:

Create a new topic and name the subject with 【MSI PRO MOD – S3】in front of your mod entry title, e.g.【 MSI PRO MOD -S3】KRAIT Skin
Insert the official banner on the top of your threads. Download the banner file here.
List all hardware configuration of your mod. (model name of MSI motherboard & graphics card must be highlighted.)
Description/concept of your mod entry.
Post (1) or more pictures of all the components you are going to use in your mod (make sure all pictures are recognizable).
Provide description and photos showing full worklog process.
5 or more pictures of your FINAL mod entry (preferably W600 x H400 pixels in jpg file format) including one highlighting MSI motherboard & graphics card (model name specified).

Update and complete your worklog(s) by DEC 31. 2015 PM11:59 (GMT +8).
Before the submission deadline, you MUST complete your mod.
Reply the following message under the campaign thread (here) by DEC 31. 2015 PM11:59 (GMT +8).
MOD entry title

URL of your worklog