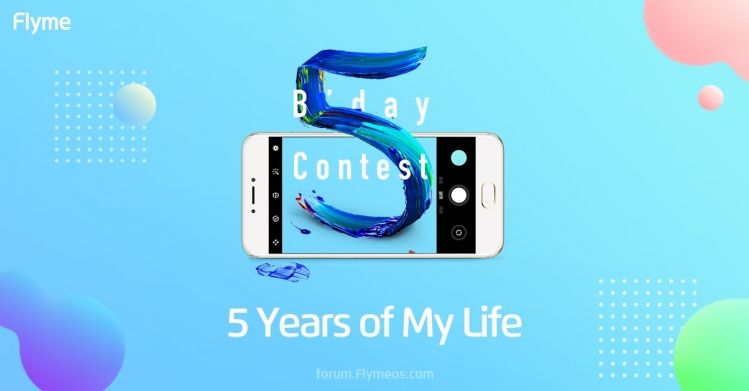 Today is officially the 5-year B-day ofFlyme! To think about the exciting journey it has come along! We believe that in these 5 years our users are also growing and being more matured. Therefore,here is a contest to celebrate 5 years in our lives!
Takea photo of an object that has accompanied you for 5 years. It can be a mascot,a book, or even an app. Tell us the story behind the object to show how this object is special to you.We'll draw 10 users from the valid time period with 5%, 10%, 15%, 25%,40%, 50%, 60%, 75%, 85% and 95% of the total replies to enter a vote. After aweek of voting, we'll select the top 5 as winners.
The prizes will be:
1st place: a promise to get the next PRO device as soon as it's released!
2nd and 3rd place:Meizu EP51 Bluetooth earphone plus a M10 fast charge power bank;
4th and 5th place:Meizu Portable Bluetooth Speaker.
And, what makes this voting more exciting is that --- we will pick ONE user from all users who voted for the 1st place winner by a third-party random picking platform, to give out an M5c! And for voters for 2nd, 3rd, 4th, and 5th winners, we'll pick one from each winner's supporter to give out 2017 Meizu Music Calendar plus Meizu Notebook.
Yes, you can reply the thread to get the chance to win the next PRO product, and you can also vote for the best candidate to WIN!