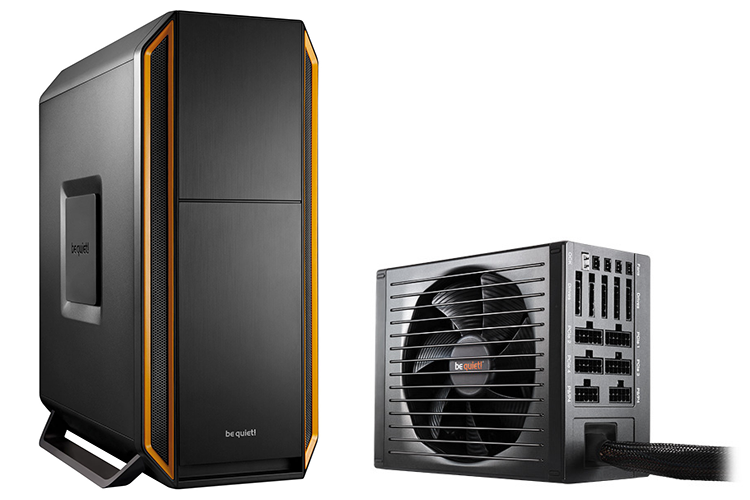 To celebrate the launch of the award-winning Dark Power Pro 11 power supply, be quiet! is giving all our HEXUS readers the chance to win a high-end PC upgrade!
Up for grabs in this exclusive competition we have three powerful PSUs - ranging from 850W to 1200W - and for our grand prize we'll also throw in a Silent Base 800 chassis in a colour of your choice.
About Dark Power Pro 11
Dark Power Pro 11 1200W is be quiet!'s most advanced PSU ever. With massive power and an overclocking key that switches between four-rail and single-rail operation, it has sufficient reserves to support any multi-GPU or multi-CPU system you could want to build. be quiet!'s virtually inaudible SilentWings® 3 fan with 6-pole motor and an unparalleled array of noise-reducing enhancements make it the quietest PSU in its category, perfect for powerful applications that nevertheless need significant quietness. And its full bridge power topology earns it one of the highest power efficiency certification available — 80PLUS® Platinum.

As of now the higher wattages 1200, 1000, and 850W are available – the lower wattage models 750, 650, and 550W will follow in August.

About Silent Base 800
be quiet! Silent Base 800 offers the perfect symbiosis of noise prevention and cooling performance, good usability and extensive capacity for high-end hardware. With a targeted combination of airflow control and sound insulation features, it is a truly superior case ideal for high-end gaming gear and for quiet systems.
Want to be in with a chance of winning? All you need to do is answer the following simple question to be entered into our free prize draw, and don't forget, you can also claim a second entry via Facebook to increase your chances!
Вопрос и ответ (ПРОВЕРЯЙТЕ!!!):
The SilentWings 3 fan motor inside the Dark Power Pro 11 PSU is equipped with how many poles?
Eligibility: Global

(6-pole fan motor smoothes operation even at very low speeds http://www.bequiet.com/en/powersupply/477)