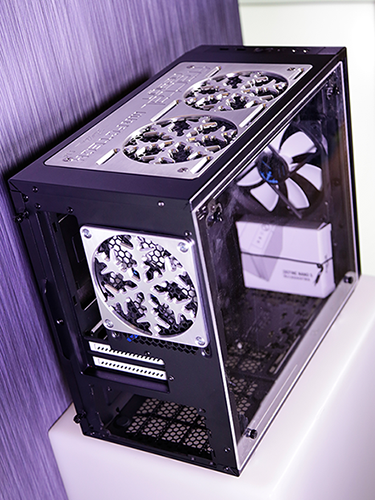 In partnership with Fractal Design, HEXUS is proud to be able to give all our readers the chance to win a special edition Define Nano S chassis created with the help of the very talented Bill Owen from Mnpctech.
Dubbed the Mnpctech Edition and worth $399 at retail, this beautiful bit of kit brings an extra level of exclusivity to any high-end build as only 23 numbered units will be available worldwide!
Offering something wonderfully different to the norm, the Define Nano S Mnpctech Edition has three unique features. The acrylic side panel utilises discreet mounting brackets that provide easy access while giving you a full view inside. The rear and top fan covers are inspired by Fractal Design's logo. The covers are made from 6061 T6 aluminium, which is commonly used in aircraft construction, and everything is made in Mnpctech's workshop located in Minneapolis, Minnesota.
An opportunity not to be missed, so what are you waiting for? Answer the following simple question to enter this amazing competition, and don't forget, you can also claim a free second entry via Facebook to increase your chances!
Вопрос и ответ (ПРОВЕРЯЙТЕ!!!):
The Define Nano S Mnpctech Edition is limited to how many units worldwide?
Eligibility: Global