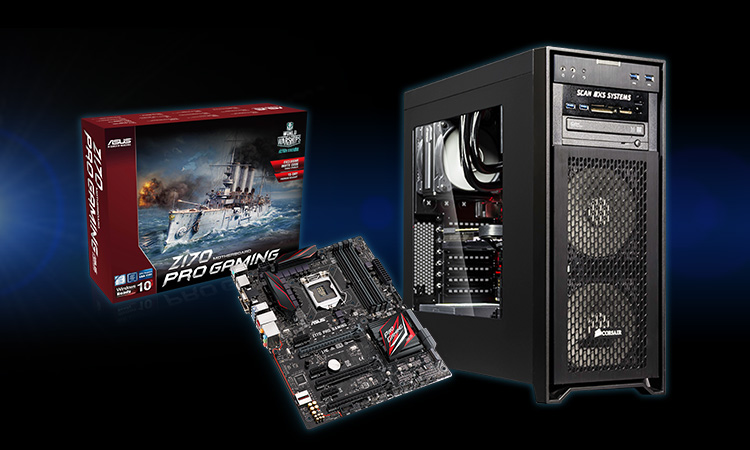 Most competitions are great. Others are epic. This is the latter. In partnership with Scan Computers and Asus, we're giving you the chance to win a cutting-edge Intel 'Skylake' base unit worth £1,499.99!
Dubbed the Scan 3XS Z170 Vengeance and outfitted with a top-of-the-range Core i7-6700K 'Skylake' processor, this awesome bit of kit promises extreme performance and top-notch build quality that will serve all your gaming needs for many years to come.
Inside, the liquid-cooled Core i7 chip is overclocked to a mighty 4.6GHz. You'll find 8GB of DDR4 memory installed on the Asus Z170 Pro Gamer motherboard, high-end audio courtesy of an Asus Supreme FX soundcard and powerful graphics provided by an Asus Strix GeForce GTX 980 DirectCU II OC graphics card. Oh, and to top it all off, there's a 256GB PCIe SSD touting staggering read speeds of up to 2,150MB/s!
You've got to be in it to win it, so what are you waiting for? Answer the following simple question to enter our free prize draw, and don't forget, you can also claim a second entry via Facebook!
Вопрос и ответ (ПРОВЕРЯЙТЕ!!!):
What is the codename of Intel's 6th generation microarchitecture?
Eligibility: Global


(Core i7-6700K 'Skylake' processor, Z170 )